Image Courtesy: CRI
">
Image Courtesy: CRI
March 17 is an important day etched in the minds of all Bangalans. It is the birthday of Bangabandhu Sheikh Mujibur Rahman and he is one of a handful of important dates concerning our nation.
He is a figure regarded by all civilians in my country, which is why his birthday is so widely recognized. Say, if he hadn't been born, our lives as Bangalees would be so different from what they are now.
We would have lingered longer for freedom.
He brought about so much change, gave us so many opportunities, helped us gain our linguistic independence, and paved the way for our nation to become what it is today. One of the major historical milestones he helped set, as mentioned earlier, was the issue of our linguistic independence.
February 21 marks the victory against the forced law of the unwanted Urdu language imposed on the country by the Pakistani government.
In the early 2000s, our Honorable Prime Minister Sheikh Hasina, daughter of Father of Nation Bangabandhu Sheikh Mujibur Rahman, found her father's old diaries and autobiographies when he was in prison. It unlocked loads of undiscovered information from that era regarding Bangabandhu.
Ashwini Bhattacharyya
">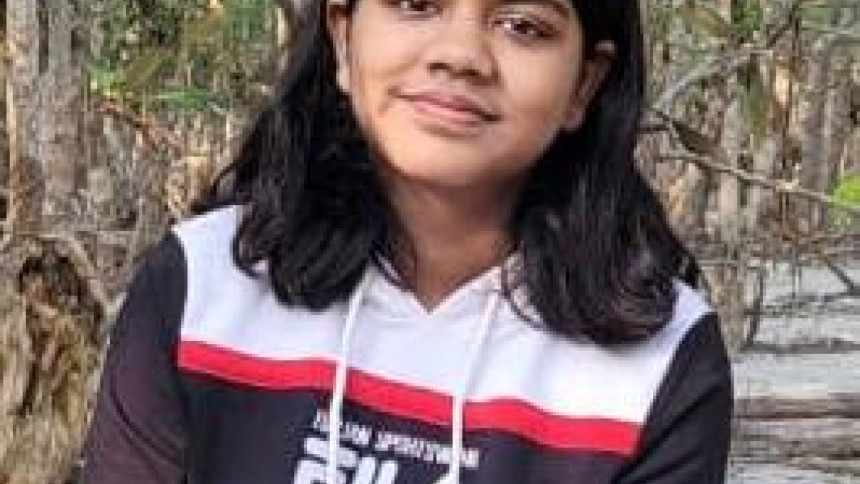 Ashwini Bhattacharyya
It was shared, bound into books, and thousands of copies were sold to interested readers. Of course, the vast majority were adults able to understand the relatively complex vocabulary used, which limited the possibility for children like me to explore these chapters of history, at least in my eyes, until the creation of the Mujib Graphic Novel series.
A comic that contained these untold events in seemingly simple language that was easy enough to understand and read for a youngster like me to look forward to. Being able to shed some light on such details in such a fun and engaging way was not even in my group of thoughts. But, now that I have learned the full chronicle of that time, I pass on the knowledge in my own words to all the other children who are deeply committed to knowing these stories as I was.
Bangabandhu Sheikh Mujibur Rahman, the one and only Father of the Nation. His name carries the feeling of pride and courage in the hearts of all Bangalans. His life is that of a lifelong legend and a hero determined to help those in need. But, to those who accomplish the greatest of tasks, the most difficult responsibilities and obstacles are given.
In his youth, he was a fun-loving and well-behaved boy. The type to help with simple household chores, to share an umbrella with a friend who forgot to bring one, to wrap a warm towel around a stranger for their comfort while sacrificing their own.
He had a pure heart and an ambitious spirit of conduct. From an early age, his thirst for justice grew as his eyes opened to the cruelty of the world, awakening his desire to open this path himself.
Of course, throughout his journey to becoming the political go-to, he was considered by most to have come with many calamities and challenges. Yet the fire lit within him never went out, no matter what difficult terrain he traversed, and while drawing inspiration he paved the way for all who followed him.
During the language movement in 1952, there were many significant acts which added to the great efforts made by many others. Although when the march itself took place, Bangabandhu was imprisoned, he still helped strategize, boost morale and much more thanks to the little contact he maintained with the outside world.
Rallies raged outside with justice-seeking students fighting for our linguistic independence, facing the Pakistani military junta as they were subjected to intense gunfire with bravery and sheer bloody fury.
Regaining the freedom to speak Bengali has been one of our nation's most honorable victories. Bangabandhu touched souls across the country, leading them to the victory we rejoice in today.
His determination to make his dream come true is the reason we can live in an independent Bangladesh today.
The writer is a fifth-grade student at Scholastica.